More excitement as another update is released! The more observant will notice that I didn't publish anything about 0.32. Reason being, it was boring. Lots of very worthwhile changes under the hood, but nothing new to look at. 0.33 is much more interesting.
The biggest change is the all new query interface. You can now gradually build up a question using multiple tables and/or previous questions. You can even add additional tables to a summarized result. This all means there are fewer times when you need to use SQL or a database view.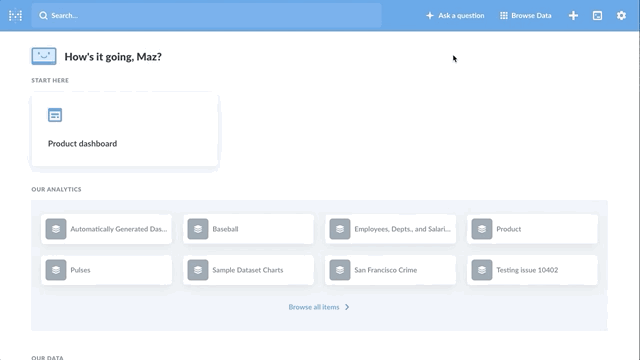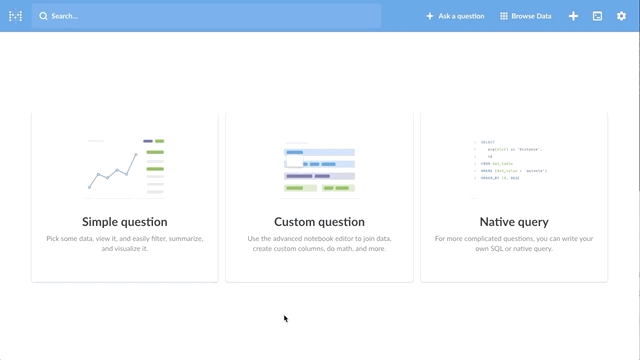 The other big improvement is the greatly enhanced search. You now search across pretty much everything rather than just your dashboards and questions.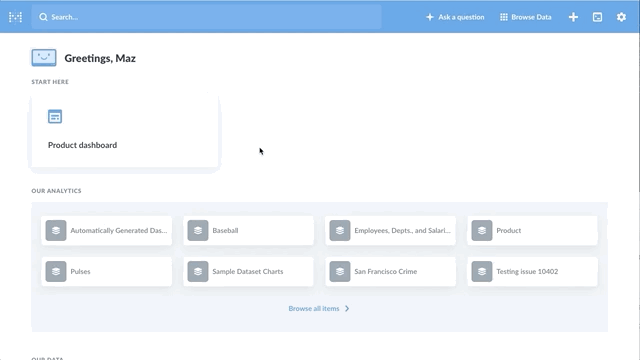 Official announcement of 0.33 here