Electronic Call Monitoring (ECM) – Improving Carer Compliance
ECM gives huge gains in carer efficiency and client care by monitoring carers' arrival and departure. Scheduling is enhanced. Lone care worker safety is greatly improved.
However, it is greatly dependent upon high compliance rates. If a carer fails to check-in or check-out, the data quickly becomes less useful. It may be that the carer is using the system incorrectly. Or, it could be that the carer doesn't understand the value in the system, so doesn't treat it as important.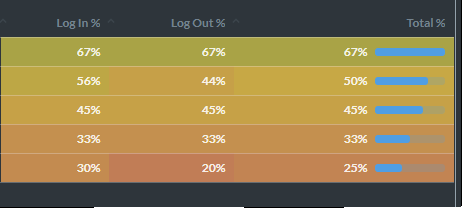 Our customer needed to improve compliance levels, but in real time and at low cost. We created a new dashboard to display current compliance as a heat map. Admin staff could quickly see which carers were failing to check-in or check-out, with rankings to enable the poorest performers to be gently nudged. Seeing evidence that other carers are achieving 100% is helpful too!
An additional benefit is that any problems with ECM (delayed or stopped updates) are quickly noticed, enabling a much quicker fix.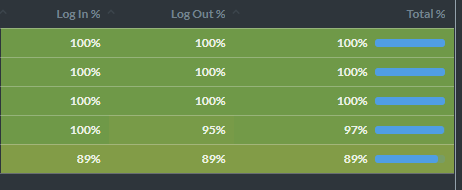 Software Used
Application: Staffplan Roster
Database: Microsoft SQL Server
Dashboard: Metabase
Integration: By Pursuit Technology
Interesting in improving carer ECM compliance? Contact us using the form below.